REPORT: 2020 Google Search Trends
This report provides Google search trends data in the wake of the horrific murder of George Floyd, leading to unparalleled web searches, as you can see from our infographic. Please download for the full report. We hope that this energy in support of racial justice continues.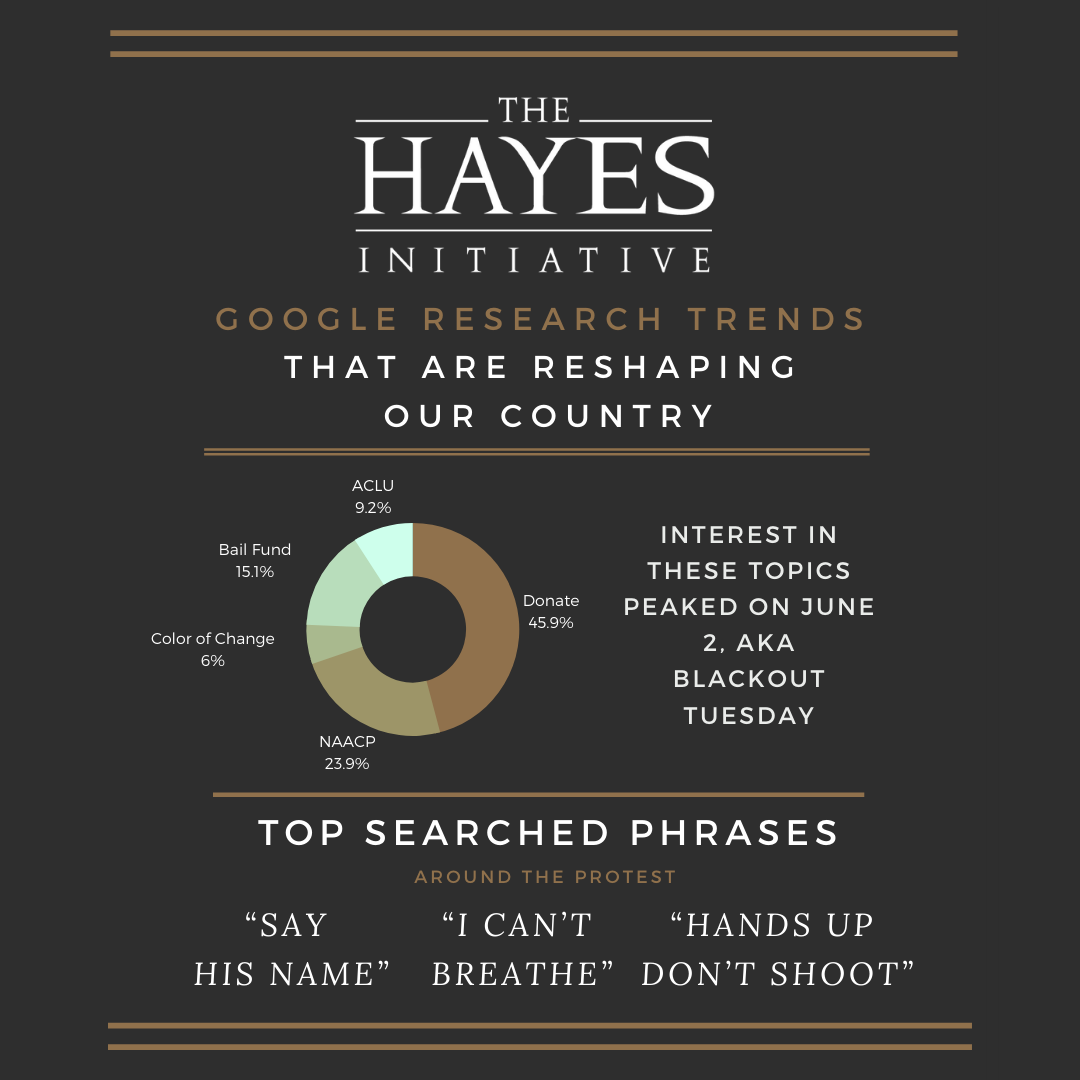 REPORT: 2020 Social Media & Politics in America
With the 2020 Democratic primary well underway, this political report provides a snapshot of the moment on political social media, in which Michelle Obama reigns supreme, Mitch McConnell flounders, and Malala Yousafzai's posts have received more engagement than President Trump's. Which celebrity has more Twitter followers than every man in Congress combined? Which 2020 candidate's spouse is the most influential? Using data compiled by D'Marie Analytics, The Hayes Initiative finds the answers to these questions and many more in their 2020 report, which can be downloaded individually or by section.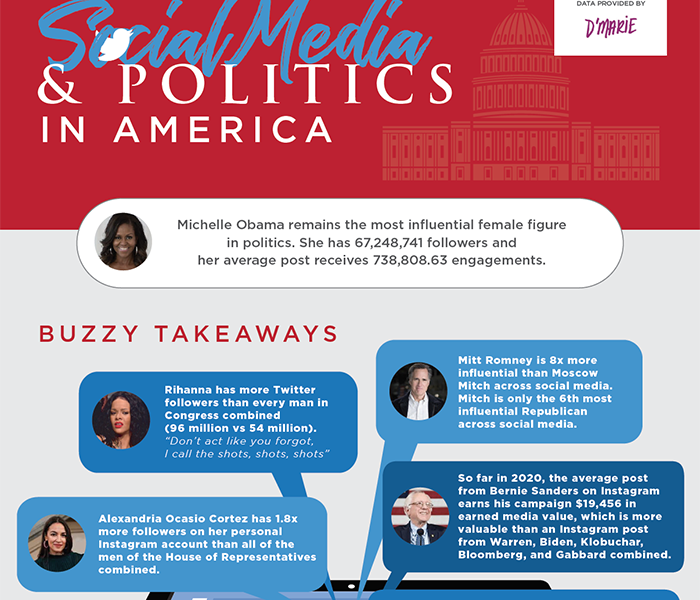 REPORT: 2017 Social Media & Politics in America
This report provides data on the top 12 political influencers in the United States, from February 8, 2017 and reflects the past 30 days of their activity on social media. This and future reports are driven by data, not hype. These reports are not meant to be a comprehensive breakdown, but a snapshot of key data points at key moments. We aim to provide clear insight into how our political figures' social media footprint is received and how it shapes the political debate. 
THI founder Anthony Hayes has spent over a decade in communications, event production management and progressive-oriented political campaigns. He now serves as a trusted C-level advisor, helping leaders and organizations leverage their assets to complete major initiatives, break through the noisy media landscape, deliver events that receive global attention, and navigate the often-chaotic world of politics and government.
D'Marie is a social media analytics and casting software company. D'Marie connect brands with influencers and measures the success of social media campaigns. D'Marie's unique algorithm measures 56 metrics across Facebook, Twitter and Instagram. Each metric – including factors such as followers, reach, engagement, click-thru and action conversions – is assigned a value and weighted in an overall algorithm to determine the "adequivalent" value of an influencer, brand or organization's social media portfolio.